As I'm sure you are aware, there is a maze of information regarding how to sell on Amazon FBA, and it is very easy to lose your way when navigating.  Topics range from listing optimization, sponsored product ads, shipping, sourcing, and more.  
👉However, there is perhaps no topic more brought up than HOW to launch a product on Amazon FBA.
What does "launching" even mean?
The first thing to define in tackling that topic is what "launching" means.  
Are we talking about pushing a product to page 1?  
Are we talking about getting a product to page 1 for a multitude of keywords?
Are we talking about getting a product to stick and compete for a multitude of high-volume keywords on page 1 with profitable sales from both paid and organic traffic?
⭐Deciding on how YOU define "launching" will define what path through the woods you take in getting your products selling and setting up your business model.  
Please understand that that there is more than one way to sell on amazon so what YOU feel is the "right" way isn't going to be the same as other people.
The 3 Launch Models
What follows is a breakdown of the three most popular launch models and the pros and cons of each.
The 3 models are as follows:
The Dollar Store Clearance Model
The Buy In Model
The Crowd Pleaser Model
1. The Dollar Store Clearance Model
The Idea:  Use Facebook ads, or a launch service that runs Facebook ads, and give away enough units at either a substantial discount or outright free to get some sales velocity and show up on page 1 for the keyword you're after.  
Then you get enough organic traffic to keep you on page 1 of amazon and get enough profitable sales to make your ppc efforts make sense.  
This will hopefully allow you to push your price up to sustain some profitability and then grow your company.
Pros:
Little marketing expertise required.
Easier to focus on the basics of the amazon platform.
Can get to page 1 quickly.
Cons:
You might not rank or stick to page 1.
Large up front cost in extra inventory.
Extremely expensive to repeat for multiple keywords.
Lowest quality traffic meaning that anyone you get on your list of customers from this doesn't really contribute to audience building for later product offerings, monetization or building brand equity.
VERY Hijacker Prone.
Cheapens brand image severely.
2. The Buy in Model
The idea:  Go DEEP paying for sponsored product ads and lose money up front to by showing up in high converting ad spots to get full price sales.  
Full price sales rank faster than discounts but without organic traffic to offset the ads, the Cost Per Purchase is expensive up front.  Once you make it to page 1 via paying for those spots, you then convert those buyers into reviews and offset the up front marketing expenses with organic traffic because of ranking.
Pros:
No extra inventory needed to give away.
Single channel marketing focus.
Less sales needed to rank your product.
Gets you good ad account data which will lower your ad costs in the long term.
Cons:
Can be VERY expensive in competitive categories, even for lower volume keywords.
You'll likely need to place multiple orders before being profitable.
Can take a little longer to get consistency in your sales to build up enough velocity to rank high and get organic sales.
You'll definitely need more up front capital on top of your inventory.
3. The Crowd Pleaser Model
🔥Build An Audience First And Launch To Them.
Idea:  Build a TARGETED following via social channels.  Build trust and launch your product via an exclusive offer to your group or list.  
The aim is critical mass awareness, and this initial high velocity push in a short period of time helps to boost rank and you aren't doing it with deep discounts.  
This is also the easiest model to farm for reviews to boost your listing, as this crowd already knows and trusts you, making the reviews process MUCH easier.
When you then turn on PPC and other paid traffic efforts life is easier because you  already have reviews and sales behind you.  Your adspend dollars will now go further and you'll continue to climb via full price sales.
Pros:
You know exactly what your audience wants to buy and can shape your product to their desires BEFORE buying inventory to push to the amazon platform.
This is the HIGHEST quality customer group because you are building brand equity before making the offer AND doing so over a sustained period of time.
You have credibility as a brand and brand ambassador with your prospects before asking them to buy, which ups your conversions when you make your offer.
You have an army of people that you can launch to out of the gate and farm reviews from.
You have a feedback loop in place for customer service and launching future products which drives repeat business and future sales.
Easiest way to be initially profitable without giving away huge amounts of inventory or overpaying for ads.
You will know what to avoid and what to highlight as it relates to your customers when creating your products, listings and ads.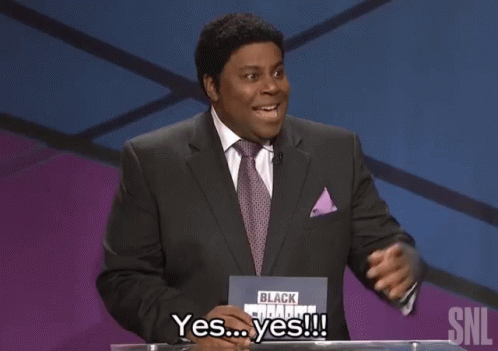 MORE Pros...
Expands your brand image to be about the lifestyle your product is a part of vs just about the product itself.
By the time you get to page 1, you are better optimized for conversions and you have reviews to help you better leverage the organic traffic and get more from your adspend.
Much easier to capitalize on multiple keywords.
Every piece of content you develop is a brand asset that you can leverage for future customers.
Has the ability to be the biggest payoff of the 3 models.
This is also the only model that builds brand equity of the 3 for later use in selling your company.
Higher quality buyers means the list you are growing is more likely to engage with your brand and respond to your asking for reviews without having to give massive incentives.
Cons:
TIME CONSUMING.  This is the toughest path to see through but the payoff is also the biggest.
This takes the longest to get things moving from day 1 BUT your day 1 can start while you are still in the process of production.
You'll need a bit of off amazon marketing and social media know how.
You need to generate valuable content CONSISTENTLY to give your audience a reason to engage – this is difficult for a lot of people as they are just looking to sell a product vs positioning themselves as the authority to buy from in their niche.
Takes longer to develop as a model and get initial sales velocity.
Must keep it going once you become profitable with your sales – this is a model that requires commitment if you want it to payoff.  Once you are the superstar for your audience you have to continue being captain of the ship.
You are going to have to find a way to capture the attention of the audience and bring them to you which means more skills to learn or farm out.
This brings in additional pieces to worry about beyond the amazon platform.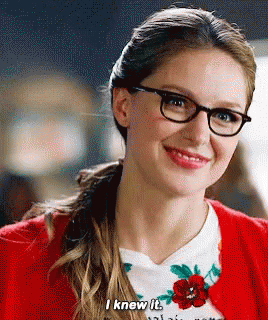 Which is best?
The direction you choose depends on your situation and an honest assessment of what you are looking for out of your ecom ventures and eventual goals.  
ALL of these models can work to get you selling on Amazon.  
The only "right answer" is what is "right for you", so weigh the pros and cons of each and give an honest self assessment.
👉If you're interested in direct mentorship and using a system for proven audience building, see The Unstoppable Marketing Masterclass.
---